A redesign project: before and after
I was fortunate enough to work with this amazing company to help them create a beautifully updated redesign of their website. I worked directly with their developer to design something based on my 10+ year of experience in the vacation rental industry that would give them more bookings and help renters envision the perfect Mexican vacation.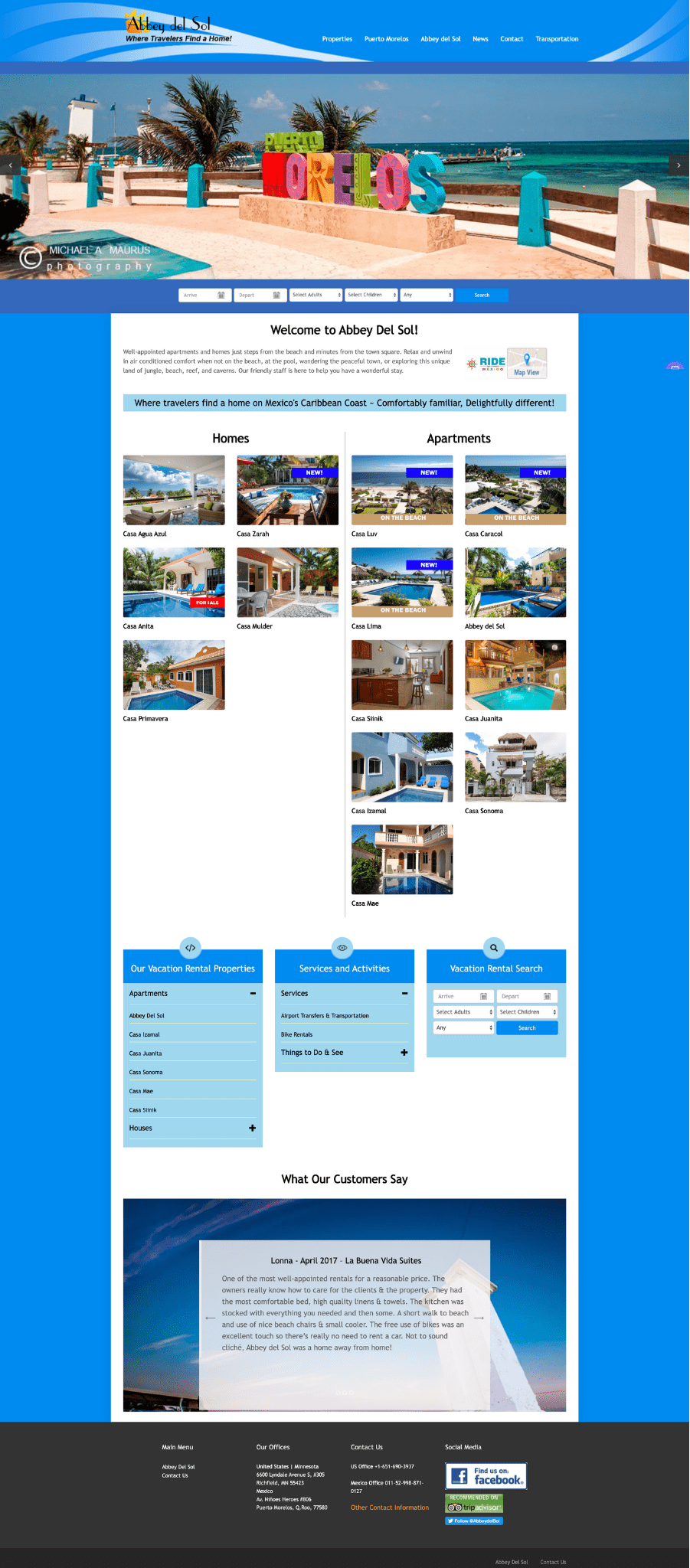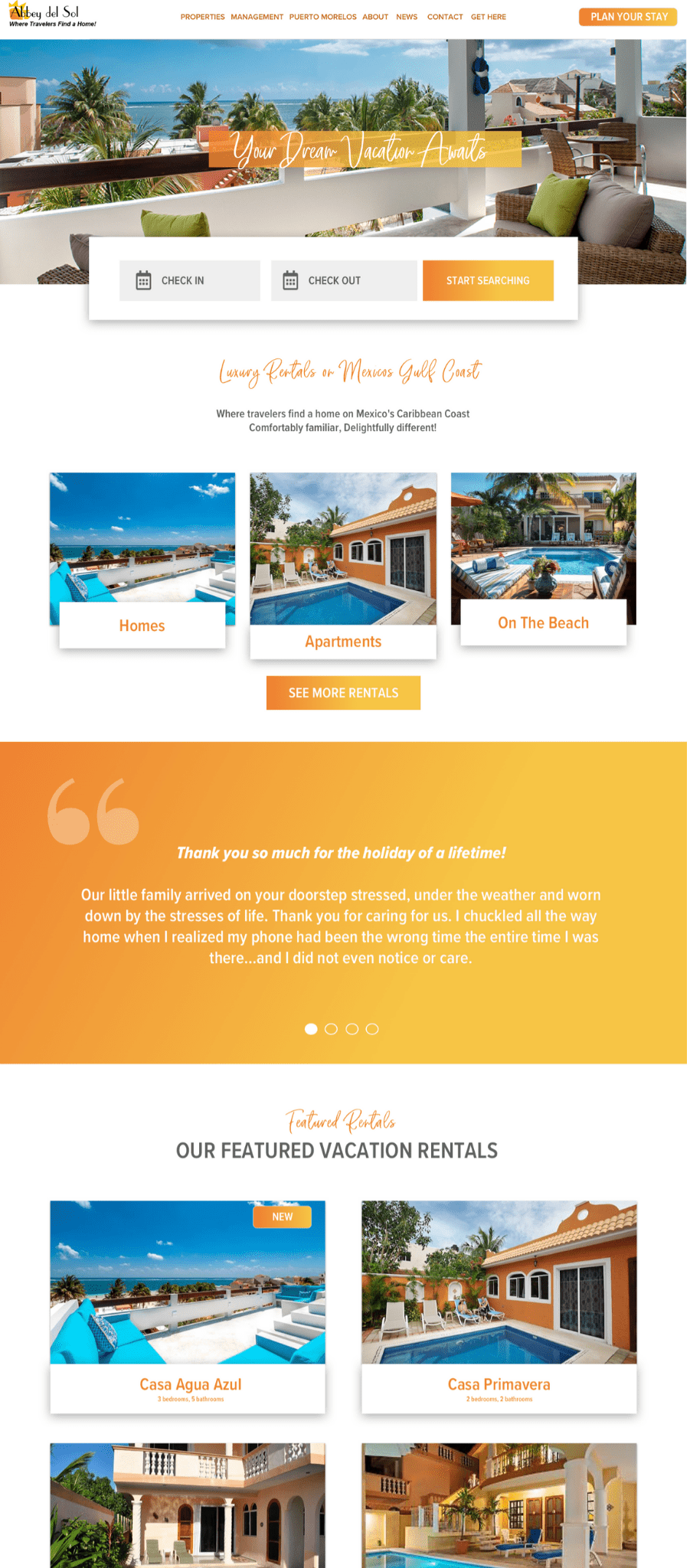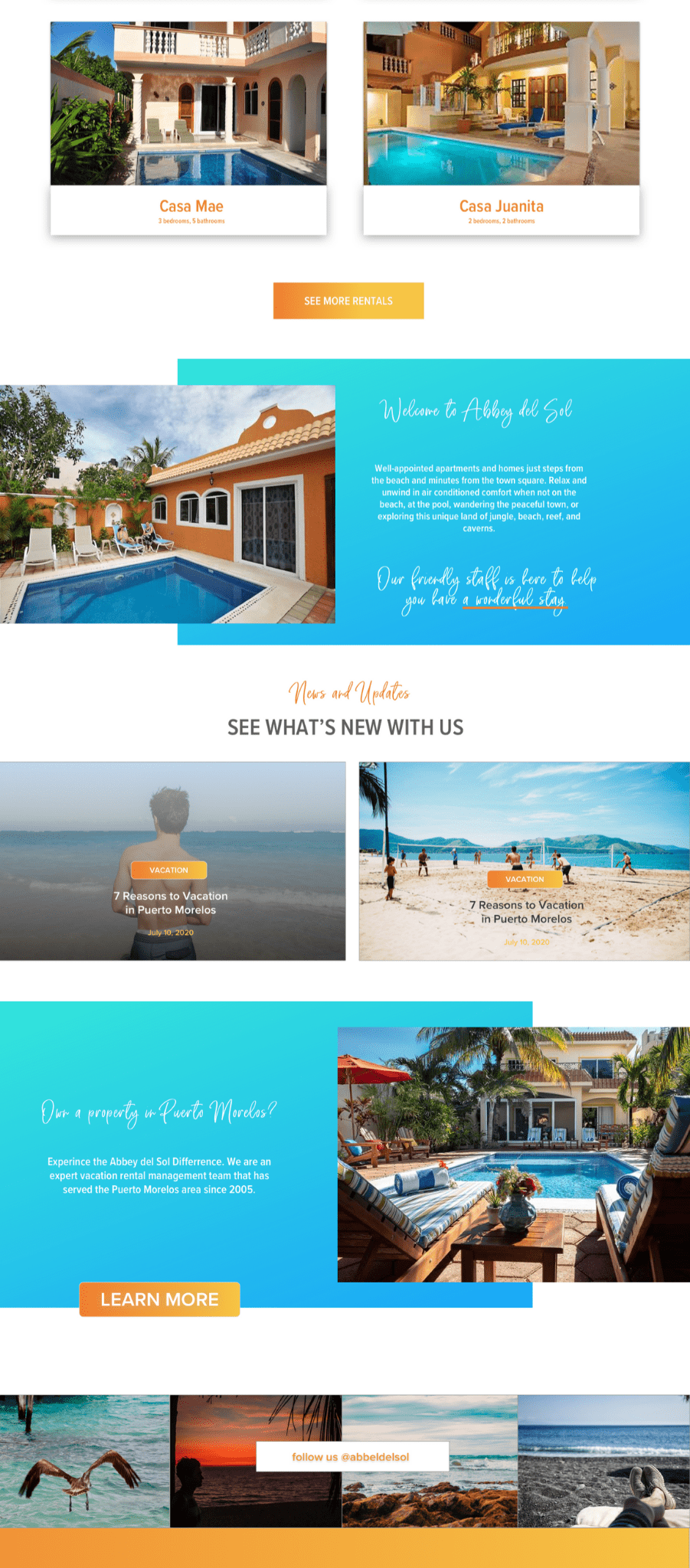 Website Design Video Walk Through
What Abbey del sol had to say about working with me...
Just want you to know how really, REALLY happy I am with the new website.  Can you thank Britany for me?  Without her getting us going in the right direction we wouldn't have gotten the classy look and feel we have now. 
Abbey Del Sol Team