RAIN Ministries website redesign project took us over a month to complete. We were taking a website designed in the early 200's to an updated and modern website complete with blogging functionality, event page templates to work from for further events, and online form donations.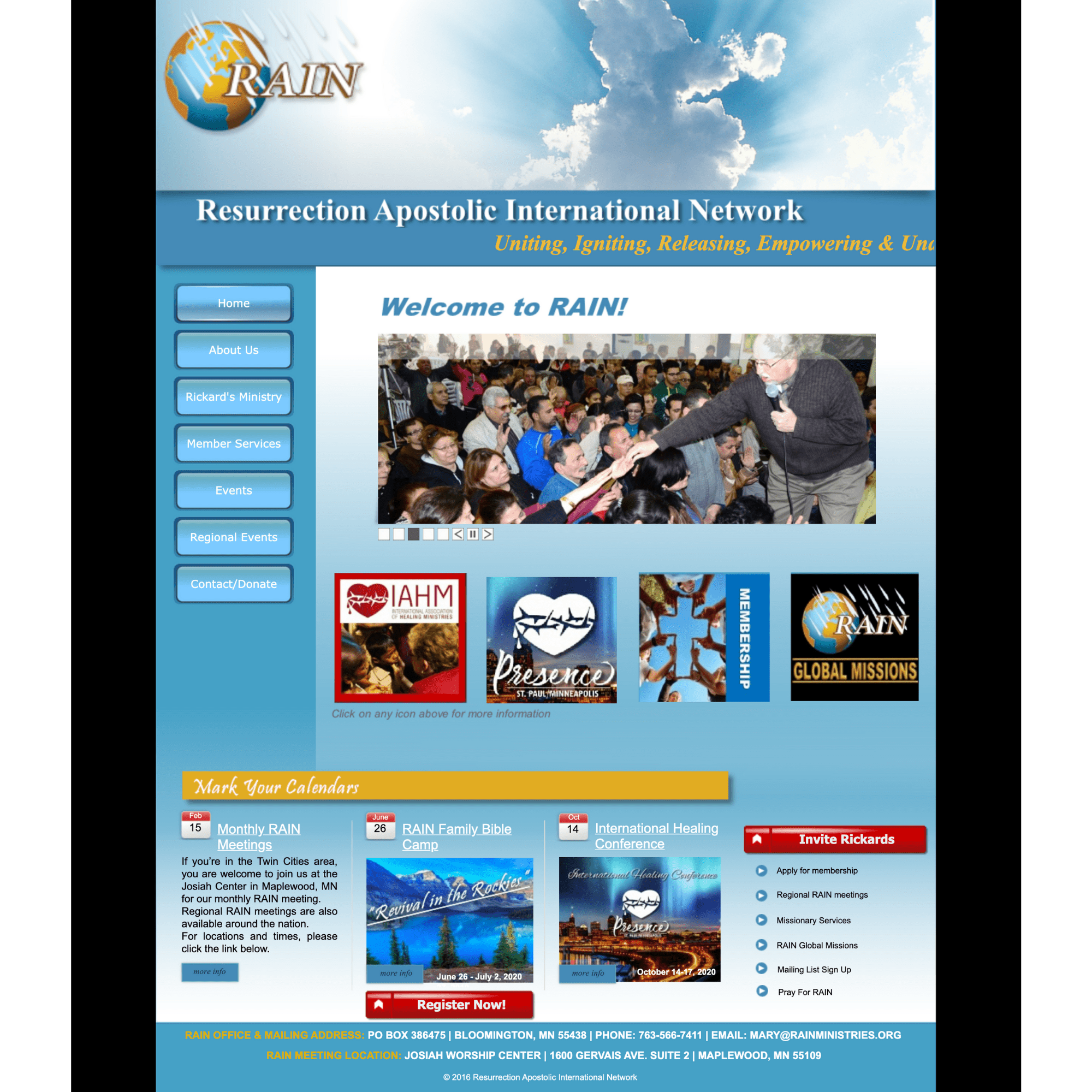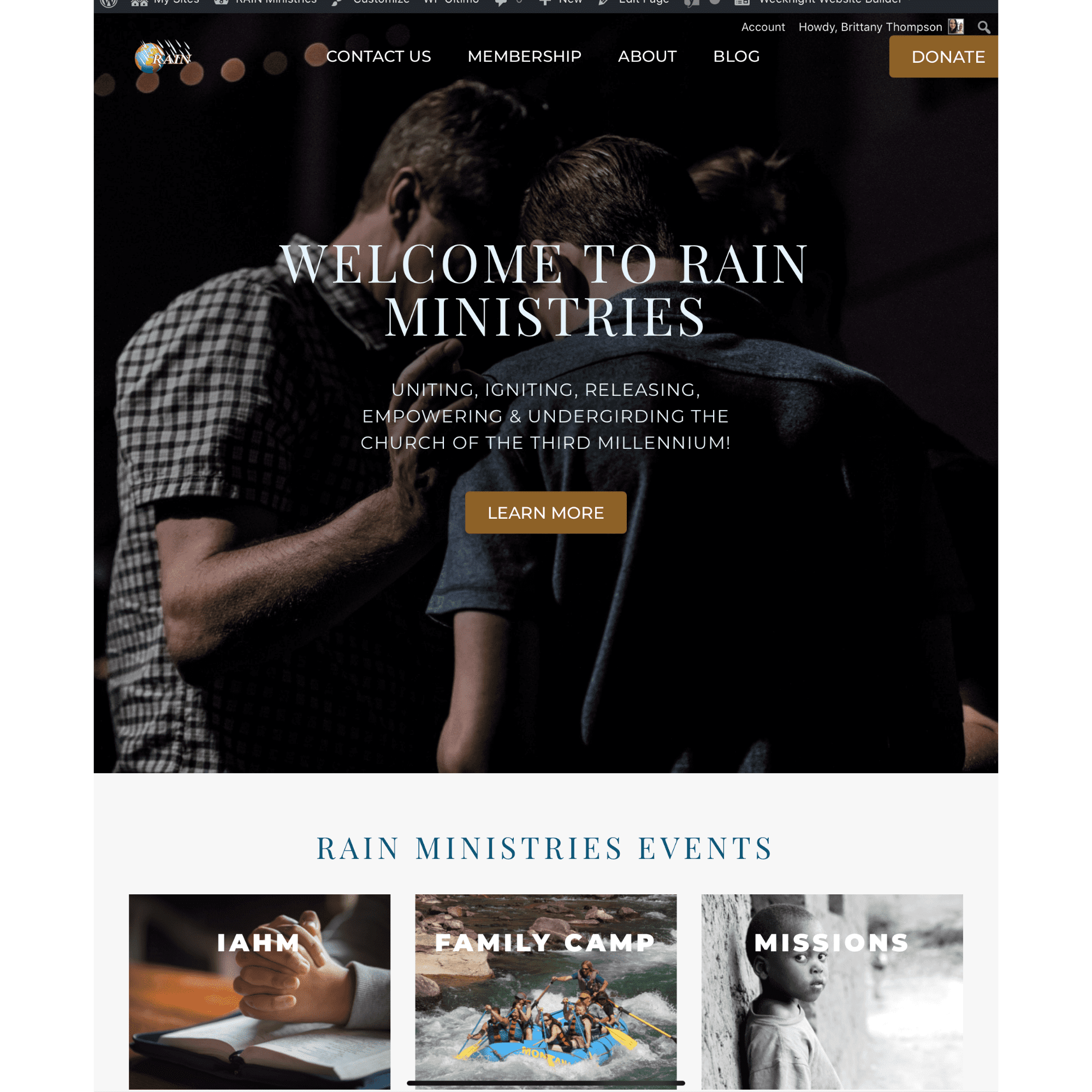 Website Design Video Walk Through
Need help creating a memorable online experience? Let's talk!